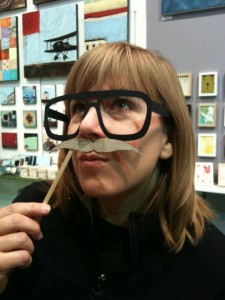 Don't let my BA in Biology fool you – Creative is my middle name. Actually, it's Lori, but you get the idea. After stints as a veterinary technician, Herman Miller sales assistant and data analyst at Enron (I had nothing to do with their demise, I swear), I went back to school in 2000 for graphic design and found my calling.
I've been working in the design world for over 12 years, starting off at small, boutique design firms, moving on to in-house art direction for Blockbuster Online and now working on my own as a freelance designer/art director. My projects range from all aspects of print to online for ambitious start-ups, non-profits and small to Fortune 500 companies. I am proficient in industry software applications for both online and print production.
Design services include (but are certainly not limited to*):
Art direction
Website design
Email design and development
Corporate identity and branding (aka logo design)
Collateral/Sales materials
– Includes business cards, letterhead, brochures, etc.
Annual reports
Social media marketing design
Infographics
Color palette exploration
Icon design
Label/Box design
Pretty much any printed piece
*Flash. I don't do flash.
I love being creative, crafty (in the making crafts sense) and resourceful and I can make an art project out of just about anything. Something old to something new is my motto. I've even made my own toothpaste. Truth.
Living in and inspired by the amazing city that is Austin, Texas, I'm here to help you communicate your vision and bring powerful ideas to life.
Download Resume
And just for fun…check out the resume I created for my former side job as a barista: